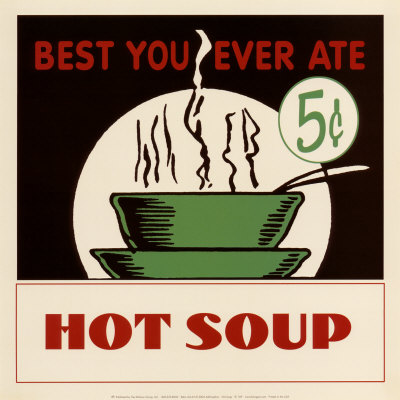 We have had a lot of snow around here this winter already. One those blustery, snowy days you just want to curl up with a good book and a bowl of hearty hot soup. Just the other night I made this yummy

stoup

(according to Rachael Ray its a cross between a soup and a stew). I was going for a tortilla soup but improvised with the ingredients I had on hand and this is what I came up with.


Mexican Rice Soup
3 cups cooked rice (I like to use brown)
1 can cr. Chicken soup
1 can black beans drained
1 can corn drained
1-2 cup shredded cooked chicken
1 can diced gr chilis (I'd have loved to put a can of diced tomatoes and chilis but my boys, er husband, won't eat tomatoes)
2 cups broth/stock
2-3 cups water (depends on how thick/thin you want your soup)
1 taco or chili seasoning packet (or season to taste with chili powder, garlic powder, etc)
Mix all together in a big pot and bring to a steady simmer or until warm and toasty. Serve with shredded cheese, sour cream, avocado, etc. YUM-O!! ;-) By the way... we used the leftovers to make enchiladas the next night! I love it when one meal can double as two! So good!